A factor that is often neglected is the importance of properly cutting the PTFE tube. It is essential to obtain a clean and perfectly square cut, especially in the area of connection with the hotend. A Bowden tube with a bad cut can be a reason for jams at the hotend.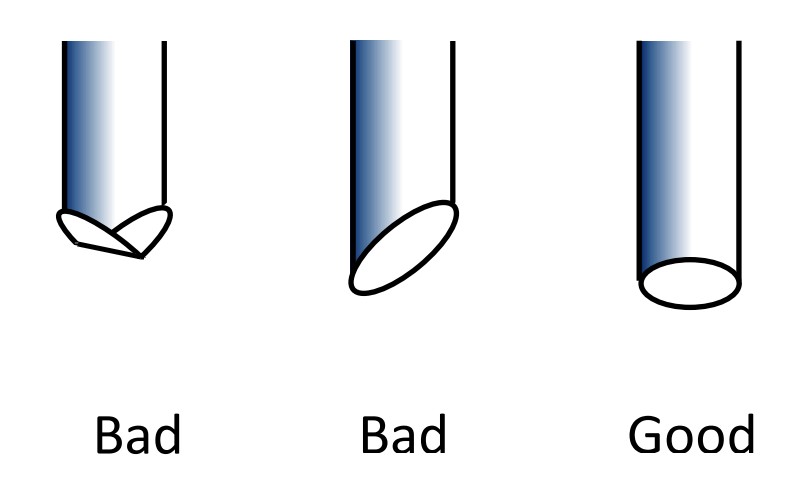 Scissors should never be used to cut the PTFE tube since it does not produce clean cuts, causing the tube to crush during the cutting process. This causes the end where it is cut to lose its roundness and introduces a friction point that limits the performance of the PTFE tube.
Another more common option is to use a sharp blade or cutter, however, even if the cut is clean, it is very difficult to obtain a square cut. This can be solved using a PTFE tube cutter. It is an accessory that allows you to quickly and efficiently align and cut any PTFE tube, achieving a clean and perfectly square cut. To do this you just have to open the clamp, insert and align the tube and let its sharp stainless steel blade make the cut.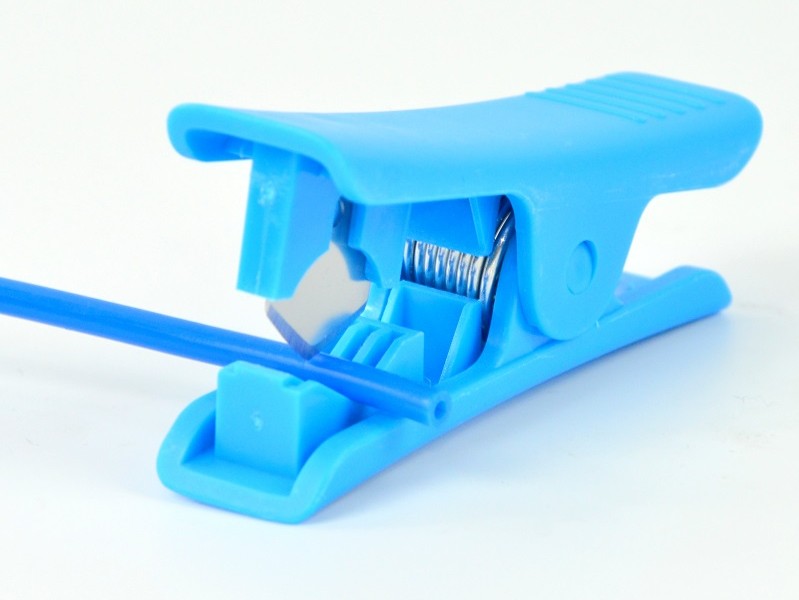 Thanks to this simple accessory, you will no longer waste more PTFE tubing or compromise performance due to a bad cut!
Dimension:
Features:
Easy and safe to use, and durable
Features a stainless steel blade and spring
The housing is made from tough durable plastic
Fits up to 6mm diameter tubing
Can also be used to cut filament into different lengths, depending on how long you need
This super-sharp tubing cutter is the perfect tool for obtaining a clean, square cut in your tubing, every time
Packing list: